I just got my Flipper this week, and I'm new to wireless field,. When I install "Spectrum Analyzer" Application. I got these view: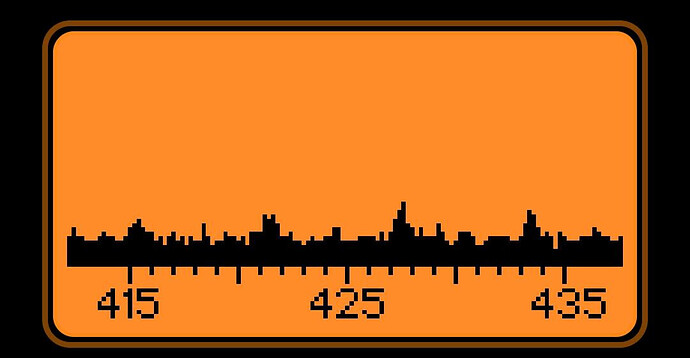 About every 6Mhz, there is a peak, from 390Mhz to 435Mhz.
I am very sure these peak comes from flipperzero: when I approach my flipperzero to rtl-sdr antanna, I can see these wave too.
Is this normal or something wrong in my subghz module? What is this phenomenon?